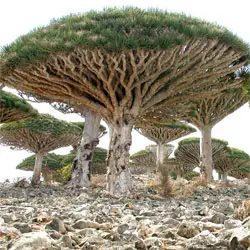 Somalia and Climate Change
This report documents the impact of climate change on pastoral livelihoods in the two districts of Salaxley and Balli-Gubadle in the semi-arid Haud region of Somaliland. It emphasizes the need to develop scenarios for the impact of climate change on grasslands, vegetation and agricultural production and suggests a more efficient use of water, and creating plans for equitable water sharing that target the specific needs of pastoralists and farmers. The report concludes with recommended policy options and strategies for mitigation and adaptation.
Another development is that charcoal-burning has become a major source of income for 70 percent of poor and middle-income pastoralists.
But according to people interviewed by Candle Light, revenue from charcoal is often spent not on food for families but by men on 'qat', a mild stimulant which helps avert depression.
A disturbing practice is charcoal production. Residents of the areas where charcoal-burning is prevalent have expressed concern over the diminishing tree cover as more and more trees are felled. At least four charcoal trucks, each carrying 250-300 sacks of charcoal, leave Saila for Hargeisa, daily. Environmentalists estimate that four trees are cut to produce one sack of charcoal.
The impact of climate change on pastoral societies of Somali land, 2009. Full document 1.62MB Pdf here

Picture above: Dragon's Blood Tree on Socotra Island, located off the coasts of Somalia and Yemen.