by Eriha Pureti
(Hamilton, New Zealand)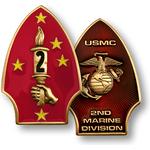 In Sudan and Mogadeshu in 1991,was seeing the largest of human mass exodus to better and more affluent pastures I had ever seen besides the US Military march to Kuwait of the same year. But since then it is acknowledged that the greater damage to our physical environment has been by our own human hands.
Debating the issue, of name calling people who for no other reason leave their home lands because of natural phenomenon to then have the refugees leaving their chosen homelands wait some more until the RING NECKS in all governments decide what terminology should be concise is bull**** in the first degree.
It is known to all great nations that should a european nation fall to natural and or man-made catastrophy on a grand scale, without a moments delay services will be renderd to assits the needy, that will include the Climate refugee. Need there be more for a citizen of Earth World to say? an excellent statement of issues relative to the concerns of rising sea levels and displacing of masses of humanity.
Living here in the center of the the North Island of New Zealand I am spooked, just aghast at what will be if we, you and us refuse to prepare all Island nations with food prep, medicines, shelter and communications and teach all peoples of all nations the survival techniques (natural and holistic)as a sensible and spirit encouraging format that will give the people their own hope,not this arrogant caucassion depend on him while he takes all the money idiocy while all the indegenous and dejected suffer from loss and neglect. Me, you and I are will to put our shoulders to the DAMN wheel and push.